Almost all aspects of our life have been influenced and transfered into the virtual world. We are school learning online, we are meeting online, we are shopping online, we are visiting galleries online (even those in countries abroad) or we are watching theatre plays online. Online…online…we can hear from everywhere…and we are clicking here and there and sometimes losing our awareness and ooops! "I shouldn't click and publish…I can't unclick it back." Then we realize that if something is published on the internet it will stay there forever. It's no use crying over spilled milk so we'd rather learn and behave responsibly. Today we spent the day to learn about the dangers lurking in virtual reality.
February, 9th is Safer Internet Day. As one of the activities within Erasmus plus project Jakob Fugger a historical European influencer – #economic #political #social #medial #ecological #footprint together with our partners from Belgium, Italy, Spain and Germany we organized an online conference on the topic. Students were working in five international groups and were discussing on five different topics:
Pictures on social media – laws, rights and tipps for different social media, like memes etc.
Netiquette – Dos and Donts on the web
Media usage in different countries before Corona and now – problems and chances
Fakenews
Influencers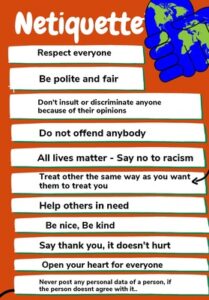 After the group work the results were presented, among them posters, padlet, wordclouds, presentations etc.
In the second half of the conference we all logged in into Twinspace, an online platform within eTwinning, that helps us monitor, share and store project activities. We voted for the project logo that will represent us throughout the project period.
All the material can be seen in the project gallery. We are glad that our efforts have borne fruit and we are looking forward to more. Either online or offline it will be worth experience.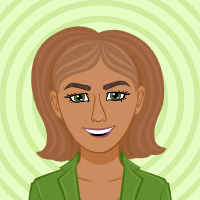 teacher (English, German) from Banská Bystrica (Slovakia)