Once again we followed the footsteps of Jacob Fugger in our city with our Erasmus team. We know that there are quite a few of them. It is even possible that Jakub Fugger, who is the protagonist in our Erasmus+ project, has never visited Banská Bystrica. But despite this, he and Ján Thurz managed to found the very successful Thurz-Fugger Medieval Society in 1495.
However, we are not giving up and we are trying to put together a very interesting mosaic from the shards of history, which would enrich our knowledge about the region and the city in which we live. This time, our steps led to the Barbican in the city castle. In the upper rooms and in Peterman's tower, an experiential exhibition on this very topic has been in the works for the last two years.
On Friday, 4th March 2022, we had the opportunity to visit and test this exposition before its official opening, so to speak, "for real". Mrs. Marta Mlíchová and Mr. Tomáš Pastorok invited us and guided us through all parts of the exposition. They informed us in detail about the history of mining in our region, introduced us to Mr. Agricola, Mr. Ondrej, the very first town mayor, the adit with the mining dwarf, the world's copper routes, we took a virtual walk around the Copper Pit, we pulled an 8 kg ingot, and we could also play with the mobiles.
And what more? We won't tell you that in this post. Follow us and come and see the new THURZO-FUGGER experiential exhibition. It's modern, very informative, European, interactive. We'll be going there again, because there's always more to discover in this copper city.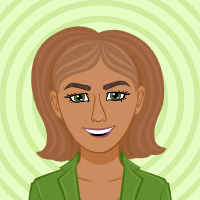 teacher (English, German) from Banská Bystrica (Slovakia)