The
German
and
Slovakian Erasmus+-teams started the trip to Antwerp mobility week very early in the morning. After transferring from the airport and train station, they still had a lot of time to explore the centre of the European Union institutions, Brussels, together. They saw not only the historic city centre with the Grand-Place or Grote Marks, which is surrounded by the impressive baroque guild buildings of the former Brussels guilds, and two larger buildings: the splendid City Hall and the neo-Gothic Royal House or Bread House, which houses the Brussels City Museum. The historical tour also included the obligatory visit to the Manneken Pis, which was currently dressed in royal blue.
But their steps also led them to the Parlamentarium, where they learned a lot of interesting information about the Member States of the European Union through a very impressive interactive exhibition. Multimedia guides took the students and pupils into the heart of the European Parliament and explained the path to European cooperation, how the European Parliament works and what its Members are doing to face today's challenges.
It is really impressive, that the tour in the
Parlamentarium
can be taken in any of the 24 official languages of the European Union. Pupils from Augsburg have even left their virtual footprint here. After such an enjoyable time, the two groups set off on their journey to Antwerp.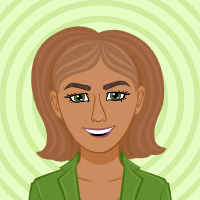 teacher (English, German) from Banská Bystrica (Slovakia)