On the occasion of the fifth mobility week in Banská Bystrica (13th-20th May 2023), the partner schools presented their historical and current connections to Jakob Fugger.
The Fugger-Forum took place on Friday, 20th of May at 6pm at the Primary school Základná škola Moskovská 2, Banská Bystrica. All the presentations were streamed online to be available in real time for all those who could not attend the event.
On this evening we were very happy to welcome doc. RNDr. Stanislav Jeleň, PhD, a researcher from the Department of Geography and Geology, University of Matej Bell in Banská Bystrica, Slovakia with a presentation about the environmental burdens on the mining heaps, especially in Ľubietová and Mr. JUDr. et Mgr. Prehistoric Archaeology, Anthropology Martin Kvietok interestingly presented Jakub Fugger from the perspective of today's modern world – what he and his society would be like if he lived in the 21st century.
After that the footprints of Jakob Fugger from Almadén (Spain), Sterzing (Italy), Antwerp (Belgium) and Augsburg (Germany) were presented by the partnerschools.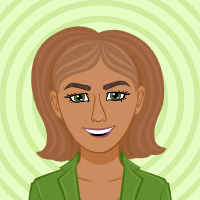 teacher (English, German) from Banská Bystrica (Slovakia)