Christmas in Europe, Europe in our schools and on our computer screens. This is what Friday 17 December 2021 looked like in all partner schools involved in our Erasmus+ project during the online Christmas meeting of pupils and teachers. For a few tens of minutes we were happy to exchange regular lessons for time spent with Christmas carols from pupils in Sterzing, Italy, and kind greetings from Antwerp, Belgium, and Almadén, Spain. In Augsburg, we looked a little into history and retraced the steps of traditional Christmas pastries and also watched video greetings from Banská Bystrica, as the pupils were home-schooled in Slovakia.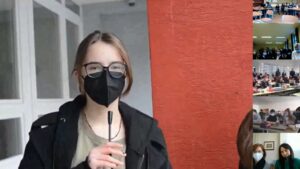 The most interesting part of the programme started, of course, with the unwrapping of the Christmas presents that the schools sent to each other. In the packages, traditional Christmas pastries, gingerbread, marzipan and chocolate candies, as well as small surprises were waiting for everyone, without which Christmas would not be Christmas. In Augsburg, the teachers prepared one more surprise for their pupils – T-shirts with the project logo.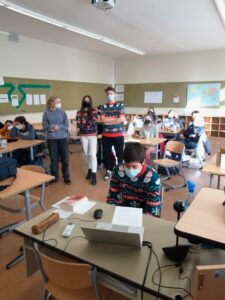 At a time when we are overwhelmed with news about the various restrictions related to the COVID-19 pandemic, the ever-increasing numbers of positive cases, and not knowing whether what we have planned for the next weeks or months will not be a thing of the past tomorrow, the sight of a classroom full of smiling and cheerful young people is very encouraging indeed. So may we always have plenty of opportunities in the coming year and may our faces be adorned with nothing but smiles.
And the following lines are testimony to the fact that we had a very enjoyable time together:
"We had a great time yesterday, our students were over the moon." (Andrea from Italy)
"The online event was a very pleasant way for my students to end their difficult exam period." (Werner from Antverp)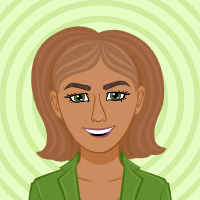 teacher (English, German) from Banská Bystrica (Slovakia)