The mountain village of Ľubietová near Banská Bystrica was an important centre of copper and iron ore mining and processing. On Saturday, 18 June, some of the pupils involved in the Erasmus+ project went to the most famous deposit of this area – Podlipa, which lies on the southern slope of the Vysoká hill. The site is a deposit of the unique mineral Libethenite and at the time of the greatest mining there were up to 23 tunnels and mine fields. Several of them have been preserved until today. The golden age of mining in Ľubietová is also reminded by the surrounding heap fields, where pupils were guided by Doc. RNDr. Stanislav Jeleň, CSc. from the Department of Geography and Geology of the Faculty of Physical Sciences of the University of Bohemia in Banská Bystrica. Together they managed to find several samples of malachite, pseudomalachite, even a sample of rare Libethenite. With the help of flashlights they explored the entrance and the front part of the highest adit Johann.
In addition to exploring the surroundings, the pupils had important work tasks to do. They took soil samples from several places in the heap, which will be used for further school experiments. They also documented the occurrence of different plant species with photographs and collected plant samples on two of the heap's platforms. The plant samples were later processed at the school to create a herbarium in September.
Despite the unusually hot weather, the Erasmus students thoroughly enjoyed the Saturday excursion and are already looking forward to further experiments with the collected samples, the results of which they will proudly present to their colleagues from the other participating countries.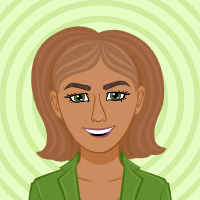 teacher (English, German) from Banská Bystrica (Slovakia)