On Friday 20 January 2023, the time has come to visit the Red Star Line Museum.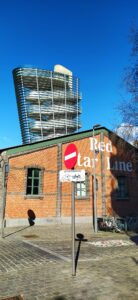 Located on the authentic site of the eponymous historic shipping company on Antwerp's Eilandje, the Red Star Line Museum tells a universal story about hopes, dreams and the pursuit of happiness. In doing so, it draws on personal stories of emigrants in the 20th century. This is why you can characterise the Red Star Line Museum's collection as unique. It is atypical because the museum was not created to house a particular collection, but its aim was to open up a historical place to a wide audience, giving it meaning. The power of the story behind this place is central to this. It is about the experience and the emotional charge that give meaning to the material. We have experienced this first-hand.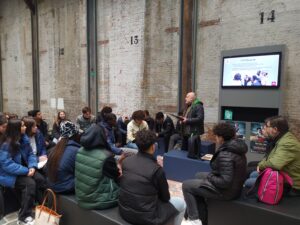 In the first room, we reflect on the act of fleeing through the ages. For various reasons, people have always been on the run. In the subsequent halls, with our guide, we learn the story of many people who hoped to embark here on their way to a better, new world. It left none of us unmoved when we heard that for some of them this would remain vain hope and that families had to make heartbreaking choices, sometimes having to leave a child behind. Frightening were the medical tests for glaucoma.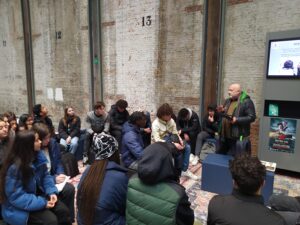 We do not want to tell too much in this article, as our guests will still visit this museum. However, we do want to end on a positive note.
Red Star Line ships ended up carrying more than two million people across the Atlantic. Nine out of 10 travelled in third class. A well-known story is that of American composer Irving Berlin, known for songs like "Cheek to cheek", "Puttin' on the Ritz" or "White Christmas". He was five years old when he sailed for New York from Antwerp as Israel Isodore Baline. He would become one of the personifications of the "American Dream"…