Have you ever met a mine goblin "Permonik" on the square? No? Well, our pupils from the fifth classes have. They met him there in person one September day. The mine goblin was a special one and he had also some assistants, pupils who are a part of the project
Erasmus+ Jakob Fugger a historical European influencer – #economic #political #social #medial #ecological #footprint.
The mine goblin introduced shortly the interesting facts form the history of mining in our town, then he told pupils about the myth of mine goblins and what they used to do to the miners. And that´s was just the beginning because pupils from the fifth classes had to work hard to name all bastions not only in Slovak but also in English. Next, they had to recognise archaic words from that historical period, solve the puzzle of castle area and solve the riddle in runic alphabets. These tasks were not easy at all but the mine goblin and his assistants were extremely helpful and prised pupils for their hard work. If pupils had lived in the fifteenth century, the mine goblin would have lighted up his lantern to guide them all the way through the tasks and they would have left him some food by the window as a reward.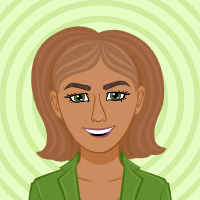 teacher (English, German) from Banská Bystrica (Slovakia)