Unfortunately, due to pandemic-related restrictions travelling around Europe had not been able for a long period of time, but to visit the participating countries is one of the main cores of the international Erasmus+ project called
Jakob Fugger a historical European influencer – #economic#political#social#medial#ecological#footprint.
Therefore, the project team was very delighted that from 6th to 10th October 2021 the first teacher training mobility could finally be held in the Spanish town of Almadén. Teachers from Belgium, Germany, Italy and Slovakia were received by their Spanish partner school, I.E.S. Pablo Ruiz Picasso.
Throughout the mobility, all participants had been trying to fulfil the schedule which was carefully planned and led by the colleagues in Almadén.
The first day of mobility was about meeting people and visiting places connected to the project. After being acquainted with the location of the partner school, the project students and teachers, the European guests were welcomed by the mayor of Almadén. Furthermore, the teachers explored the former mercury mine and mining museum. Undoubtedly, one of the most enriching experiences was the visit to the
Technological Centre of Mine
where the project "The Mine after its closure – Environmental recovery" was presented to the group.
As a part of teaching activities, Iwona Halina Gasiarowska talked about the topic "Good practices in Erasmus+" in detail. During the workshop, the teachers found out more about practical issues necessary to manage international projects successfully.
In the following days, other engaging workshops in connection with Erasmus+ and related documents took place. Among them Manuel Rodriguez, the Spanish ambassador for eTwinning, introduced the platform as an effective tool for international cooperation to the teachers. eTwinning offers a space for cooperative project work of teachers and students and dissemination – a chief part of Erasmus+.
After a short interview for the local radio station, Cadena SER Almadén,

the teachers visited Xaveca-Occupational Centre and learned about the work with disabled people of the town. Other pieces of information were put together in the historical town jigsaw by examining the former hospital for miners and their families (which is a museum nowadays) and the local archives. The team completed it after the historical city centre tour with a local guide and the inspection of the university where basic research technology had been introduced.
While visiting the town of Almagro, some new ideas about the work and activities of Jakob Fugger, the main protagonist, were obtained in the region of Don Quijote.
Above all the crucial component of the staff mobility in Almadèn was to prepare and organize further project-related activities. All partners have agreed on the terms and content of subsequent mobilities or other activities following up the project prolongation.
All participants hope that like the teachers the students who are cooperating actively in the project will get the chance to experience the partner countries.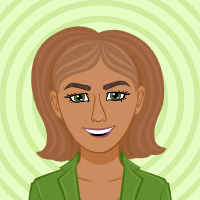 teacher (English, German) from Banská Bystrica (Slovakia)